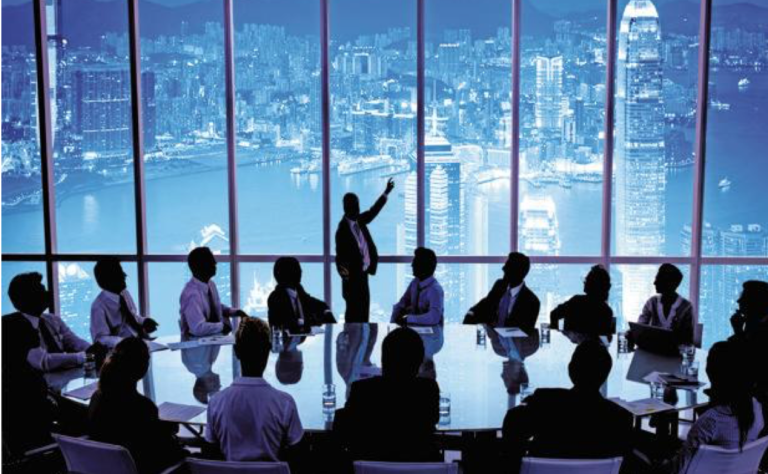 Using the Customer Hero Story
is one powerful way to leverage Stories as a differentiator for improved performance.
I was excited about my new job and the high quality of smart people I had interviewed with at Management Science America many years ago. I had participated in a two-week on boarding program and now had to discuss with my manager my plan on how to work a seemingly good territory that had not produced for the company. I was somewhat surprised when he handed me a list of 5 people in key reference companies and insisted that this was my highest priority, to meet with them and learn. I was surprised at this assignment as we had active deals, seminars to fill, and pressing implementations. What a gift this turned out to be. As I met with those Customer Heroes, I learned more about our company, solutions, and value than anything I had experienced to date. I also came away with several good Stories that gave me confidence and ways to relate to new potential customers of why others buy from us and succeed. I am convinced that this advice and learnings helped me attain "Rookie of the Year" status, but more importantly it made me want to create Customer Heroes.  Thank you, Doug MacIntyre.
Years later, I am realizing that Customer Hero Stories have always been important. Michael Porter, renowned Harvard Professor and author of Competitive Advantage, talks about companies that create differentiation by superior service. Selling to happy customers is 5 times less difficult than selling to new customers. 20% of our customers deliver 80% of our revenue and profit. SAAS companies know how important champions and demonstrating value are to usage and retention.  And companies like Nordstrom, SAS, and Southwest have been competing this way for decades. Although not a new idea, what if we began creating Customer Hero Stories that cause us to focus intensely on customer success? What would that look like? Marketing and Sales, Customer Service, Strategic Account management all creating Customer Heroes and writing new chapters throughout the Buyers Journey with our company. This is a powerful idea we call a Nudge that we encourage you to consider.
Stories are the way we share and remember information, starting some 95,000 years ago. We all remember key events in our personal/work life that are etched in our brains through emotional Stories. And today we know from the latest research in neuroscience that Stories appeal to our subconscious brain, especially ones filled with emotion and a hero we identify with. Stories can break through the digital clutter, causing people to act. So, just imagine how powerful rallying your team or organization to create customer Heroes could be instead of focusing on us, our products or services. What if we inspired them to accomplish things with our capabilities that they never envisioned?  And what if we shared these stories across our organization for accelerated learning, confidence, and internal collaboration? Now imagine how powerful it could be to relay these Customer Hero Stories to other prospects or customers, letting them step into the Story and imagine achieving similar results and accolades. Could this possibly be a more successful way to influence people than our tried and true PowerPoint slides all about us?
One quick story. In a recent workshop in London, the SVP, Jon, had CI2 facilitate his team building and telling Customer Hero Stories. There were many experienced people and several new people. It was an amazing experience as the team Gathered the Story from the team who had sold and implemented the solution. They learned a tremendous amount about the Struggles customers faced and the impact on Revenue/Risk; Profit and Cost; Customer Satisfaction; Employee Engagement; and top-level executive concerns. They saw examples of Tipping Points that caused their customer to transform from the old Status quo to a new digital marketing operation. They discussed in detail what marketing operations changed; how this reversed the negative impacts identified in the struggles; and why the Customer Heroes in these stories were adamant supporters of their company and platform. Through this building and telling of Customer Hero Stories, they have 'upped their game"; bonded more closely as a team; and cemented their passion for their Customer Champions. Glen, their number one salesperson in 2017 at 350% of goal said "I have used stories often in my sales activities. But now I am committed to learning and practicing using them conversationally in every important meeting. I also will significantly change my demo openings to highlight prospect struggles and work in Stories. This is a powerful way to communicate." Maia said, "I am an SDR with only several weeks on the job. Hearing these Customer Hero Stories has really made me feel good about my decision to come here. I learned so much about what caused our customers to change and can tell several of these Stories in a very condensed form to help with my prospecting."  The overall feedback from the group was that this was a valuable and powerful use of their precious time. Learning these Stories that were etched in someone "old hand's" memory without a way to share was invaluable and immediately useable in many customer and prospect situations. That's powerful.
CI2 loves helping our Customers change the conversation with Stories. Reply to shopkins@cisquared.net to get a copy of our Story Map and start your journey.
By: John Geraci, Co-Founder & CEO, Ci Squared LLC
Additional Resources on Topic:
https://www.forbes.com/sites/billfischer/2018/09/29/every-innovation-needs-a-story/#78aeb9d16dd4
https://www.forbes.com/sites/celinnedacosta/2017/12/19/why-every-business-needs-powerful-storytelling-to-grow/
Sometimes it seems easier to keep your mouth shut. Right? Our communities and work places can be overly "politically correct" environments these days, and it feels as though you can't say anything anymore without risking offending someone. It's easier to think if we don't offend we will solve the issue of managing our differences, maximizing our work effectiveness, and mitigating risks of liability in our business, but the real solution to the problem lies below the surface, much deeper in our subconscious.
I started delivering training programs to educate about  Workplace sexual harassment  for companies in the early 90s at the ripe old age of 26.  I remember how unsettling it was then for people to shift how they viewed what was acceptable in a new and  ever-changing corporate climate. Raunchy birthday cards, calendars of scantily- clothed women pinned on cubicle walls, racial jokes, inappropriate comments about a women's body or dress, believe it or not, were all a normal part of the workplace, and considered acceptable at the time.
In the 1960s, the statistics were that the typical U.S. workplace was made up of 29-year-old white males, it seemed more than not, that everyone was the same, so it was assumed offending someone was a non-issue. Over time, the corporate environment has gone through a transformation and changed drastically in terms of who makes up the workplace.  So how do we communicate and work effectively with people of different ages, nationalities, genders, religions and political beliefs without alienating or offending them?  I believe the answer is the same in 2018 as it was 25 years ago, it's about understanding what story you tell yourself about others and understanding what story they tell themselves about you… it all comes down to BIAS.
No matter how open minded, evolved and unbiased you believe you are, like it or not, bias exists in all of us.  Why? Because we all have a life story that lives in our subconscious, our emotional brain. Our life stories are a collection of experiences that most of the time, without our awareness, inform how we think, act, and behave. Gaining awareness of these stories and our biases comes from improving our Emotional Intelligence, which while intangible, is "something real" in each of us. Our EQ affects how we manage behavior, navigate social complexities, and make personal decisions. When our subconscious or emotional brain is in charge, our biases inform our behavior. When we use our Emotional Intelligence to also engage our logical brain, we understand our stories, our biases, and enact judgement to overcome our biases and achieve positive results.
I grew up in rural PA in a place with very little cultural diversity, yet I always believed I wasn't prejudice despite my very "white" upbringing. That all changed at 24 years old, living in Philadelphia while getting my Master's in Psychology. I vividly remember one-night walking home to my apartment on University of Pennsylvania's campus, when a group of young black men, were walking toward me on the same side of Locust Walk and my brain said, "danger!" But then I thought "this is ridiculous" and started to have a conversation with myself, "Why am I assuming these guys are dangerous? Would I feel the same way if they were white?"  And the honest answer was, NO. Was I prejudice, MAYBE, but, was I biased, YES!
I started to think about my life, and all the stories that informed me that "groups of black men are dangerous."  I decided then, rather than to deny it, I would have to lean into this knowledge, own my prejudice, and create a new story to change my biases. This profound experience inspired me to work with people and businesses to transform into a more emotionally intelligent version of themselves.
Like the corporate environment has evolved over the years, I have seen first-hand how sexual harassment training has evolved as well.  Sexual harassment, became harassment and respect training, to present day "bias training."  Thanks to technology and understanding how the brain functions, we are finally getting to the root of the problem. Our emotional, subconscious, brains rule us, and so therefore,  when only our emotions rule us, our judgement becomes impaired creating BIAS.
I have spent 3 decades of my career helping people in business understand their and other's stories to be more effective leaders, managers, employees, salespeople and people. I have learned that most people are well-intended. They simply don't know how to discover their stories to find a new way to behave to be more effective in dealing with diversity & bias.  You can tell people WHY they need to do something, and tell them WHAT they need to do, but without showing them a HOW to, I believe the efforts are for naught.
What I know, is that your subconscious is telling a story about every  person you encounter every day, and they are telling a story about you, or your business. And these stories are biased and can cost you. When executives help themselves and their people embrace their bias and understand their stories, they change the dialogue, increase emotional intelligence and people learn to connect rather than stopping successful communication.
Article By: Christine Miles, M.S. Ed – Co-Founder & Chief Architect
Additional Resources
https://www.washingtonpost.com/news/on-leadership/wp/2018/04/17/starbucks-is-turning-to-a-type-of-workplace-training-that-really-took-off-after-ferguson/?noredirect=on&utm_term=.6eeeab7ce9ca
Unconscious-bias training, meanwhile, starts by helping workers understand that many biases are ingrained, whether by giving them a test or generally helping them understand the science behind their inherent nature. That is followed by a discussion around how that plays out in the workplace and — hopefully — some strategies for tackling those ingrained biases at work.
https://www.witi.com/articles/993/How-to-Inspire-Yourself-When-You-are-the-Victim-of-Bias/
Transcend whatever bias you are facing by going deep within yourself and affirming and supporting your highest self and highest potential.
Online news publication VISTA Today sees the impact of their company story
So what do we do? VISTA Today is an online news publication founded by Ken Knickerbocker that celebrates Chester County, Pennsylvania's quality of place and economic health. They publish positive, concise summaries of the county's assets:  its commerce, cultural, and community news and events. VISTA Today covers events shaping the county, driving economic development, and redefining what it means to live and work in Chester County.
Allison Snavely, VP of Sales, began her conversations with that informative, yet garden-variety spiel when meeting with local companies about being affiliate partners with the publication. She says, "I realized I had gotten stuck in the rut of "who we are and what we do". It felt inauthentic. It felt like selling." But that's how most sales conversations go. We're all familiar with the "what we do and why you should buy us" format. We've grown accustomed to this method of selling the product or service and gaining buy in.
Ken Knickerbocker knew there had to be a different, more compelling way to help people understand who VISTA Today is and what they can do for their affiliate partners. He engaged CI Squared's story team and through the targeted story gathering and building process, the story of why-not just how-VISTA Today was created, was mapped for the staff to use as a tool to market, sell, and communicate the vision.
Allison changed the conversation by integrating the replicable story into her sales meetings. "I changed my approach. I began each conversation with VISTA Today's company story: "Ken Knickerbocker fell in love with the news when at the age of 10 he started delivering, collecting and selling newspapers at the dump to earn some pocket money…etc" and saw the difference in my interactions and connections immediately. People connected to the "why" on a deeper level. This story and unique format for telling was the missing piece."
By utilizing their story over the past year, VISTA Today has seen tremendous growth in their number of subscribers, affiliate partners and relationships.  Not only did the amount Allison was able to ask for in each partnership double, but the number of new and renewing affiliate partnerships grew by a similar amount, effectively tripling sales over the same eight month period the previous year.
But differentiating VISTA Today with this story is not magic. Allison realized, "It takes practice. There's an art to effective storytelling and the information you have to give. I modify what I emphasize in the story depending on who I talk to, making sure to engage them and form the right connection." While everyone tells a story in a different way, an official company story aligns each teller with the correct information in a structured format that they can modify depending on the situation.
Allison even recalls a few meetings where potential partners connected to specific themes or parts of the story and talked about their own stories and why they do what they do. "They sit up in their seat and tell me about their first job delivering newspapers and how it established an entrepreneurial spirit in them too, just like Ken. There, an authentic connection is made, a value is shared and they're more likely to partner with us."
The building and utilization of a company's story is an invaluable tool that establishes authentic relationships, controls and emphasizes your brand and differentiates your company in a compelling and memorable way.
VISTA Today's company story connects the seller and the prospect and sets the stage for a foundational relationship, authentic trust and potential partnership that benefits both VISTA Today and the affiliate partner. Allison muses, "We're all too close to our own story to tell it effectively. Everyone needs help telling it, even storytellers. What better way to talk about VISTA Today, a positive storytelling platform, than through story?"
https://www.entrepreneur.com/article/225397#
https://www.lucidpress.com/blog/how-airbnb-and-apple-use-storytelling-marketing-to-build-their-brands
Life Stories
A song in the new film La La Land (Chazelle, 2016) contains the lyrics: "Someone in the crowd could be the one you need to know", describing the fortuitous serendipity which evolves into a meaningful meeting or interaction with someone. Do just a few people have magnificent stories or do only the tenacious find them? Actually, everyone has a story that is meaningful in its own way, including your boss, coworkers, family members and friends. For example, CI Squared's President John Geraci and his colleague Bill, who have shared a 20 year friendship, discovered that Bill had no idea about a significant event shaping John's life until Bill watched John's "Why" video recently. The sharing of life stories have the ability to bond people in an unprecedented way.
We've heard it before: technology impedes human interaction and connection. When you're not connecting or bonding with your colleagues, the work suffers greatly. People know this. What they don't know is that life stories are a solution to the problem.
Life stories are a composition of noteworthy events like the best scenes of a movie edited together. People could argue the workplace is not a cozy camp fire, therefore compelling anecdotes have no place; but they do. As people start to open up, you understand them in a beneficial way, finally understanding why the person is the way they are and therefore able to Nudge them to a higher performance. A more empathetic culture develops from understanding. Businesses with a more empathetic culture and people who easily work, communicate and collaborate together can only thrive. Truly Understanding others' stories is a way to construct this culture.
Events in life stories do not have to be particularly formidable, as the simple act of sharing and understanding is monumental. A vulnerable moment holds the potential to change relationships and even business outcomes. CI Squared's Chief Architect Christine remembers the story of a workshop/Storytelling breakout session where best failure stories were being shared. Out of the 6 people, one man shared a story of his son's extraordinarily rare learning disability and feelings of failure and remorse as he struggled to help his son. Suddenly, someone else in the group spoke up. They went on to explain that their son too had the exact same learning disability. Two people who had never spoken were now irrevocably bonded through shared life stories. They went on to deliver the largest revenue deal for their unit that year.
Ask yourself: What would it mean to you if someone knew your story? Empathized with you in a different way? Would you be inspired to help the team achieve and succeed and they, you? How do your stories influence people? What's the most fascinating thing you know about your neighbor at work? If you're not telling, asking and gathering, you're missing people, both colleagues and customers. Making a conscious effort to tell your story and gather the stories of others has unparalleled business benefits. Ask, then listen and you won't need fortuitous serendipity to meaningfully connect with your colleagues. Find in someone an opportunity to learn something new and connect with a life story.
Nudge: at your next team meeting tell your colleagues a story about yourself that will bond you with them and  to you in a unique way. The result is an extraordinary impact just waiting to be experienced in work process, relationships and Revenue, Profit/Cost, Customer Satisfaction, Employee Engagement and Shareholder Value.
"…stories…that make a point, cause us to feel something, and lead us to take action, a NUDGE." (The Art of the Nudge Pg. 85)
Other Points of View:
http://www.huffingtonpost.com/shannon-schuyler/companies-and-storytelling-connect-people-and-purpose_b_8917020.html